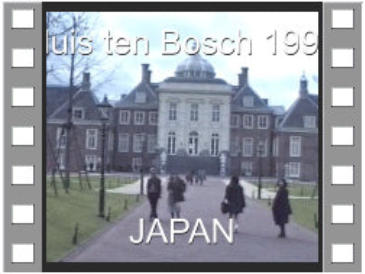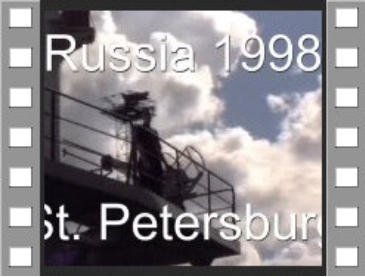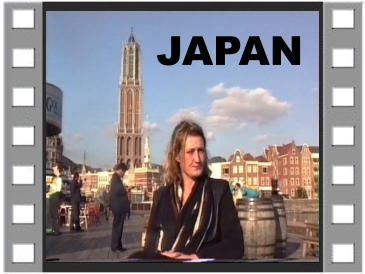 Art on commission in the Dutch Consulate, Peter the Great,
St. Petersburg in Russia. Historical connections in stencils style
Exposition with Rob Scholte, Rineke Dijkstra in Mueso de bellas
Artes, Buenos Aires, Argentiona in the year 2000.
As a new fan of French rock I intended to meet Johnny, and I
succeeded in the harbour of St. Tropez 1998
With my new wife Jeannette Dekeukeleire I did a job in a Dutch
Fake Town in Japan in 1995 commissioned by Rob Scholte.
Excursions in the land of the Rising Son, filming as they
filmed us, no hesistation, hello !
The work done in the Palace, 3 build-outs full with tiles,
spraying meters with numerous details in 1995.
In the year 2021 the Artkitchen Gallery is manifesting itself in new
manners. The gallery is half a a bakery shop, the terace is an outside
meeting place, the backside is a secret exhibition spot, with hidden
meetings of selected people. The website is dedicated to rare
publications and manifestations. Soon there will be Podcasts out, but
now here is the exclusive page with Artkitchen archive files for you to
take a start. Rare footage of FLUXUS and PUNK stars will follow
soon, without any membership or even cookies. Free, as a bird upon
a tree, we are family, all the brothers and sisters and me.